Get started with KÖNIGSTEINER
Embrace team spirit and build skills – that's what we stand for at KÖNIGSTEINER.
Embrace team spirit and build skills – that's what we stand for at KÖNIGSTEINER.
We want to meet our highest standards of quality in personnel marketing every day. We especially owe our ability to deliver that level of service to our employees. Everyone can benefit from everybody here. Young colleagues from experienced professionals, newcomers from industry experts – and vice versa. At KÖNIGSTEINER, everyone gets sufficient leeway and autonomy. That's how we enable you to make your mark and contribute your creativity.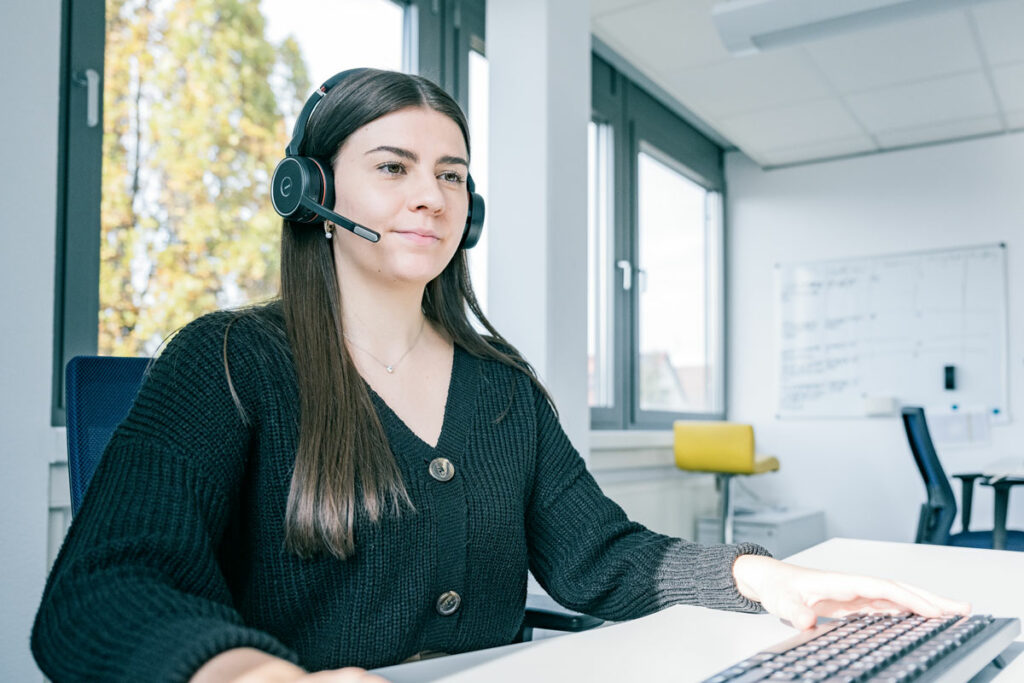 We're always looking for team players and creative minds. So, if you're interested in growing along with us, then take a look at our job openings. We offer agency jobs throughout Germany. Through our locations you have the opportunity to find exactly the right position for you.
If you want to learn more about working here, check out our "KÖNIGSTEINER as an employer" webpage. Here our employees show you what their average workday at KÖNIGSTEINER looks like.
Check out our video on Youtube
So:

Join us at KÖNIGSTEINER!
Your benefits at KÖNIGSTEINER
Here's a brief glance at what awaits you at KÖNIGSTEINER. Learn more about our benefits.
We offer you professional and structured internal training programs and sessions. These will help you grow in your responsibilities and develop your skills.
Leisure time and

dependability
It's very important to us that our employees have a good work-life balance. For that reason, you're entitled to 28 vacation days at KÖNIGSTEINER. In addition, all of our employees have December 24 and 31 off.
It's important to us to think about the future now – both the company's future and yours. That's why we at KÖNIGSTEINER offer an above-average contribution percentage (20%) to the company pension plan.
We offer you an open work atmosphere here. You have the opportunity to work at any location in the office and can also make arrangements for mobile work. In addition, we also offer you the opportunity for a flex work arrangement.
When you lease a bike from JobRad leasing, not only do you get from A to B faster and save on taxes, you're also making an important contribution to the environment. We will also take over your JobRad full-service contract (wear-and-tear repairs/maintenance).